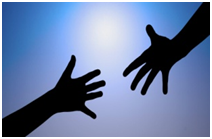 The Barnstable Police Department understands the complex impact of crime.  We seek to foster positive and confidential relations with victims and witnesses to such incidents by helping them cope and navigate the criminal justice system.  We stand committed to facilitate support, enhance knowledge of our legal system and offer resource referrals.  Our Civilian Victim Services Specialist, Jessica Jay, is located within the Barnstable Police Prosecution Unit and can be reached Monday thru Friday 9am-5pm directly at 508-778-3821 or at ext. 330.
Mass Office for Victim Assistance
Cape and Islands District Attorney's Office
South Coastal Counties Legal Services, Inc.
Domestic Violence/Sexual Assault Resources
Cape and Islands High Risk Domestic Violence Task force